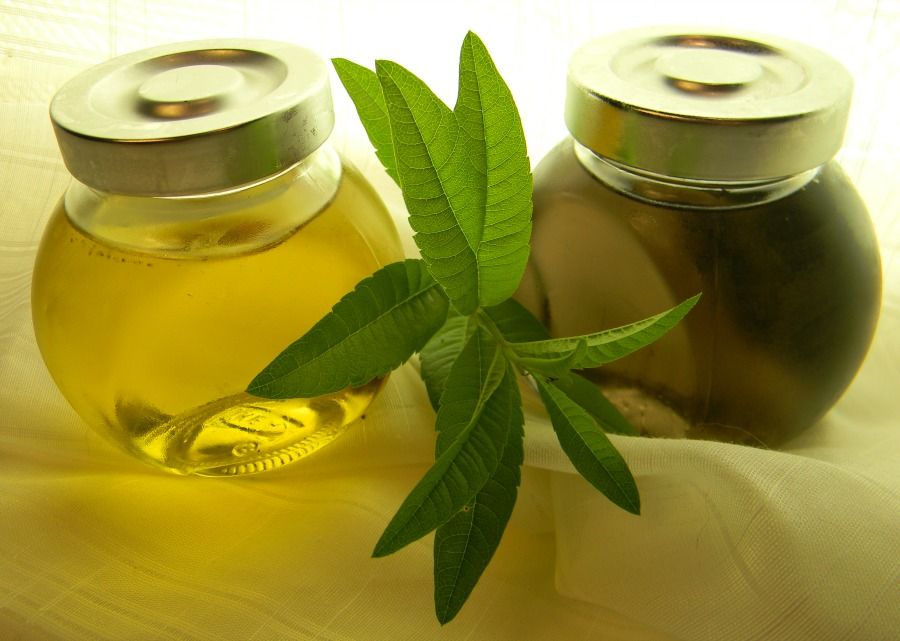 I needed a cooking therapy day. With all that's been going on, I haven't had much opportunity to be in the kitchen. The herb garden is lush and fragrant. The sage is blooming, I can almost see the rosemary getting taller and wider, the lavender hums with bees and the lemon verbena perfumes the air with the slightest touch. Especially when the hot days cool into evening, the scents drift to find me and I want to do more than just inhale. I also want to taste.
I decided to make some herbal simple syrup. There are so many ways to use it - in cocktails and punches, lemon or limeade, drizzling on fresh fruit, mixing into whipped cream ... mmmm, cream!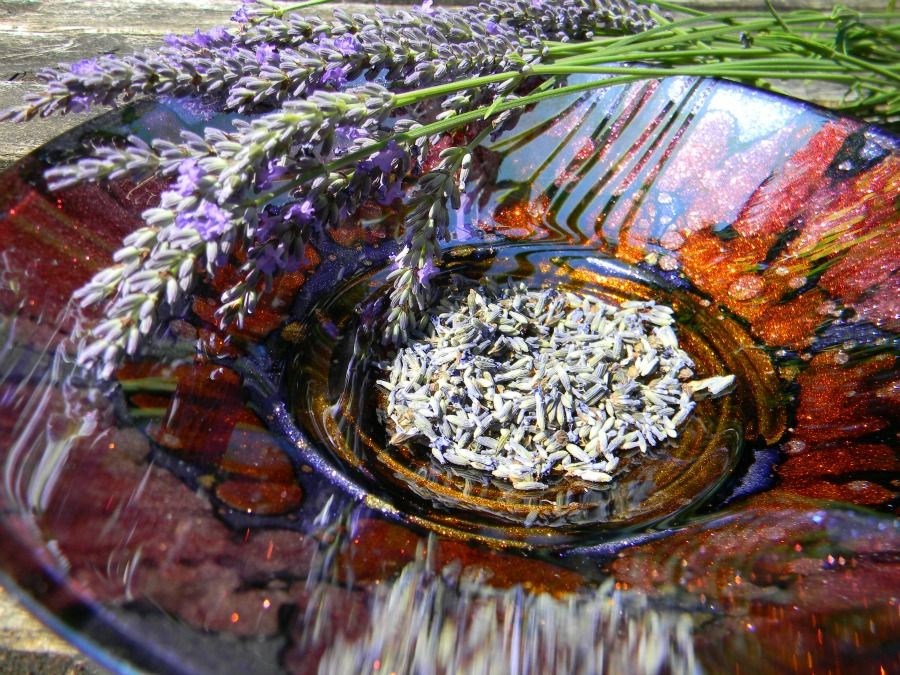 The lavender is in perfect form. When cooking with lavender, use the unopened flower buds for optimum flavor. The lemon verbena plant has plenty of leaves to spare. There are so many herbs that can be used. Rosemary makes a complex-tasting syrup that makes great cocktails using gin. Beebalm (bergamot) leaves are one of my favorites - it's the distinctive flavor of Earl Grey tea. Mint leaves are great for mojitos. Pineapple mint is especially good. Lemon or lime peel can be added while making the syrup, if you like.
The house smelled amazing while the syrups were simmering. The lavender syrup turned out a dusty purple color which makes drinks turn pink. Very pretty!
Here is the basic recipe for infused simple syrup:
~ Herbal or Spiced Simple Syrup ~
1 1/2 c. water
1 c. white sugar
Fresh herb of your choice:
- 2 T. lavender buds OR ...
- 2/3 c. packed lemon verbena leaves
- 2/3 c. packed mint leaves of any type
- 4 6-inch sprigs rosemary
- 1/2 c. packed bergamot leaves
2 T. thyme leaves
Bring sugar and water to boil. Turn down to a simmer and add herbs. Simmer for 15 minutes, partially covered. Remove from heat, let stand 15 minutes. Strain into a jar. Can be kept in the refrigerator for about 3 weeks. Or you can put them in ice trays and then into a freezer bag. Use within 3 months.
* * *