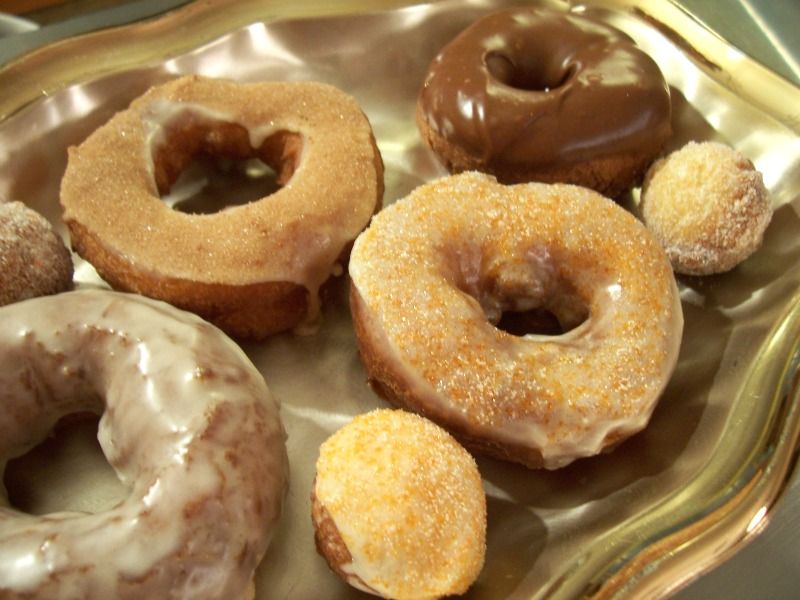 When my sister and I were kids, my Mom started a tradition of making homemade doughnuts with us for Halloween. The recipe is different from most, since it contains mashed potato and a lot of nutmeg. No other doughnuts taste like these! We all looked forward to the heavenly smell of frying doughnuts, glazing them while they were still warm, then going off with one in each hand to eat out in the autumn air.
My husband and I have continued the tradition and most years we make a batch. Jim has added more glazes, chocolate and sugars, but I still like just the glazed ones best.
Food histories, family, memories ... they change, but they stay the same.